The Estación del Norte (North Station) is a historic train station located in Valencia, Spain. It is considered one of the city's most iconic buildings and is renowned for its impressive modernista architecture.
The station was designed by the Valencian architect Demetrio Ribes and was built between 1906 and 1917. Its design was heavily influenced by the Art Nouveau style, which was popular in Europe at the time. The station features elaborate ornamentation, intricate wrought ironwork, colorful ceramic tiles, and a large central dome that serves as its most recognizable feature.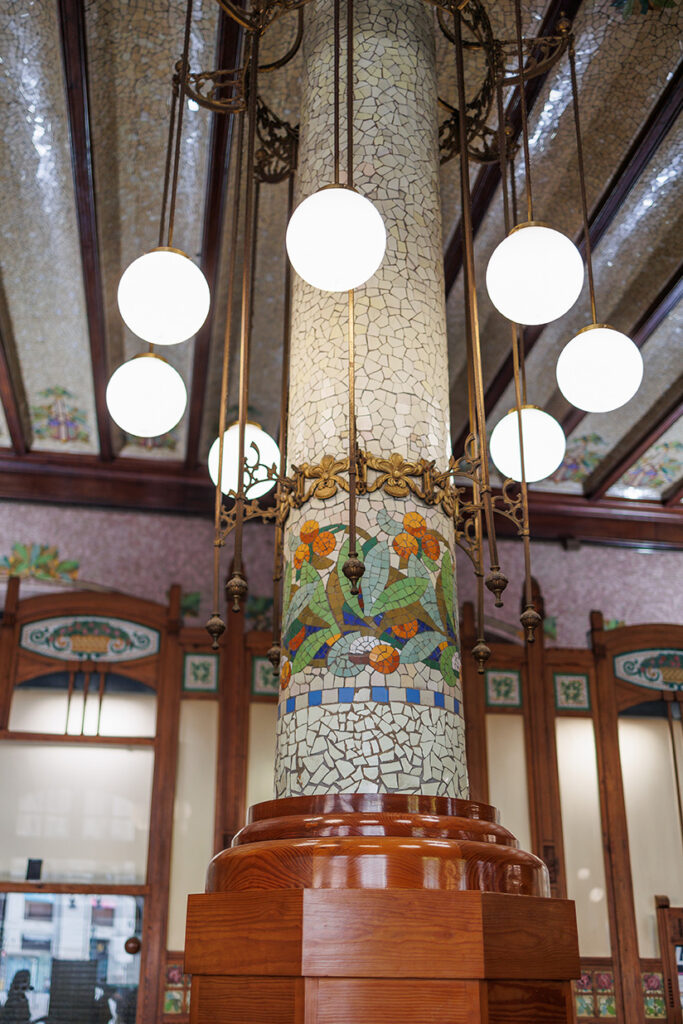 The Estación del Norte was inaugurated in 1917 and became the main railway station in Valencia, connecting the city to other parts of Spain and Europe. It was designed to accommodate the increasing number of travelers and goods that were passing through the city at the time, and it quickly became an important hub for transportation and commerce.
Throughout the 20th century, the Estación del Norte underwent several renovations and restorations to preserve its architectural heritage and improve its facilities. In the 1980s, a new station was built next to it, which took over most of the railway traffic and left the Estación del Norte mostly as a tourist attraction.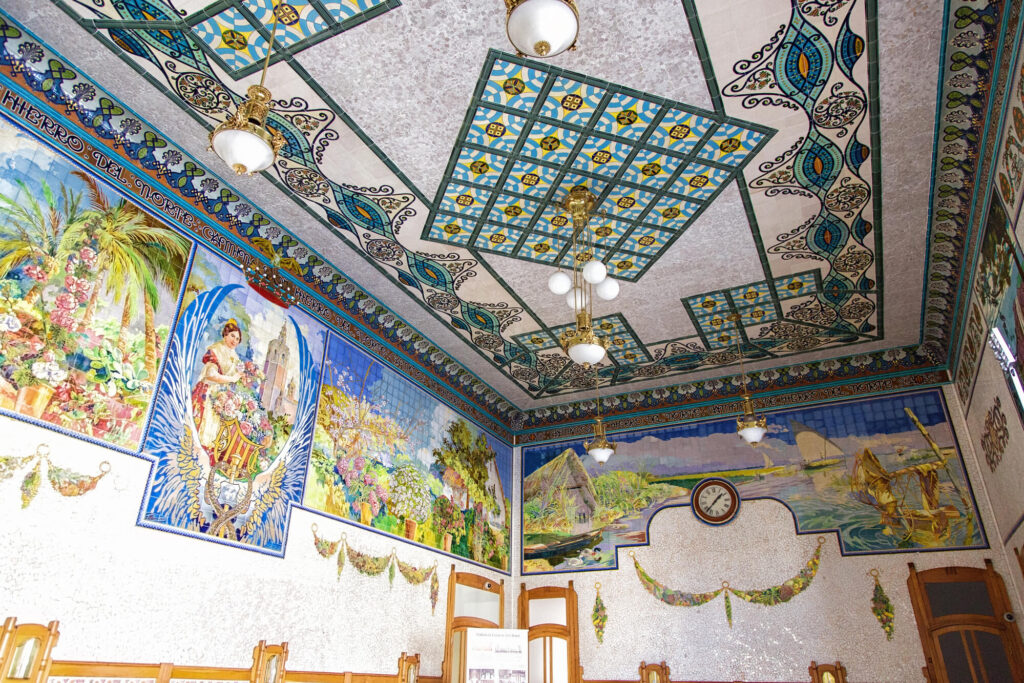 Today, the Estación del Norte is still in use, but mostly for regional and suburban trains. Its main hall, which features a vaulted ceiling decorated with colorful mosaics and stained glass windows, has been restored to its original splendor and is used for cultural events, exhibitions, and concerts. The station also houses several shops, cafes, and restaurants, and it is a popular meeting point and starting point for tourists exploring the city.
In addition to its practical function as a train station, the Estación del Norte has become a symbol of Valencia's cultural identity and a testimony to the city's history and architectural heritage. It is considered one of the most beautiful train stations in Europe and a must-see attraction for visitors to Valencia.
Here are comments from fellow travelers*:
The train station is a beautiful place, you can take the trains to go to another cities like Barcelona. And here also you can find a lot of coffee shops, stores and more. The decoration is lovely, you should visit the big office in the right side, the place decorated with colourful mosaicos is great! – Andrea
Very clean facilities and lots of café options. Staff on hand to help with ticket machines and platform queries, clear signs to help you find where you're going. Customer service can be a bit slow. – Peter
Old school train station. But you can get a meal and snacks as needed. It's very close to the main city center and all metro stops. Just a classy train station. – Elena
The reviews above are solely for informative purposes and do not represent any endorsement or recommendation.