The Central Market of Valencia, also known as Mercado Central, is a historic market located in the heart of the city. It was built in 1914 and is considered to be one of the largest markets in Europe. The market has over 300 stalls selling everything from fresh seafood, meats, fruits, vegetables, to local delicacies, and souvenirs.
As a tourist, visiting the Central Market of Valencia is a must-do activity. Here is a comprehensive guide that will help you make the most out of your visit.
Timing Your Visit
The Central Market of Valencia is open from Monday to Saturday from 7:30 am to 3:00 pm. We recommend visiting the market early in the morning to experience the hustle and bustle of the local vendors and to get the freshest produce.
What to Expect
The Central Market of Valencia is a sensory delight. From the moment you step inside, you will be greeted by the aroma of fresh fruits and vegetables. The market is full of vibrant colors, sounds, and flavors that will leave you mesmerized. It is a perfect place to discover and experience the local culture of Valencia.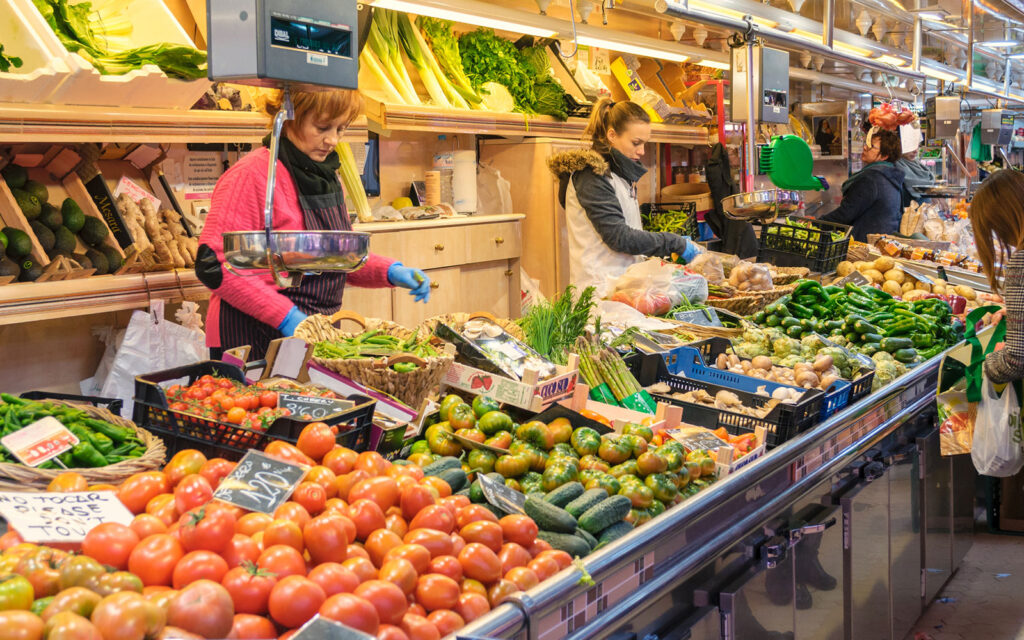 What to Buy
The Central Market of Valencia has an impressive variety of products available. You can buy fresh seafood, meat, fruits, and vegetables. Valencia is also known for its dried fruits and nuts, and you can find a wide range of them at the market. If you're looking for souvenirs, then we recommend buying some handmade ceramics or delicious chocolates.
What to Eat
The Central Market of Valencia has several bars and restaurants where you can indulge in some of the best local dishes. You cannot miss out on trying the famous paella, a rice dish that originated in Valencia. You can also try some traditional tapas like croquettes, tortilla de patatas, and patatas bravas. The market also has several juice bars where you can enjoy freshly squeezed juices.
Tips for Visitors
The market is a busy place, so be aware of your belongings and keep them close to you.
Don't hesitate to ask the vendors for recommendations or to try samples of their products.
Make sure to carry cash as most of the vendors do not accept credit cards.
Wear comfortable shoes as you will be walking a lot.
The Central Market of Valencia is a treasure trove of local flavors and culture. It is a must-visit destination for tourists who want to experience the authentic Valencian lifestyle. We hope this guide has given you useful insights on what to expect and how to make the most out of your visit. Don't forget to add the Central Market of Valencia to your itinerary the next time you visit this beautiful city.